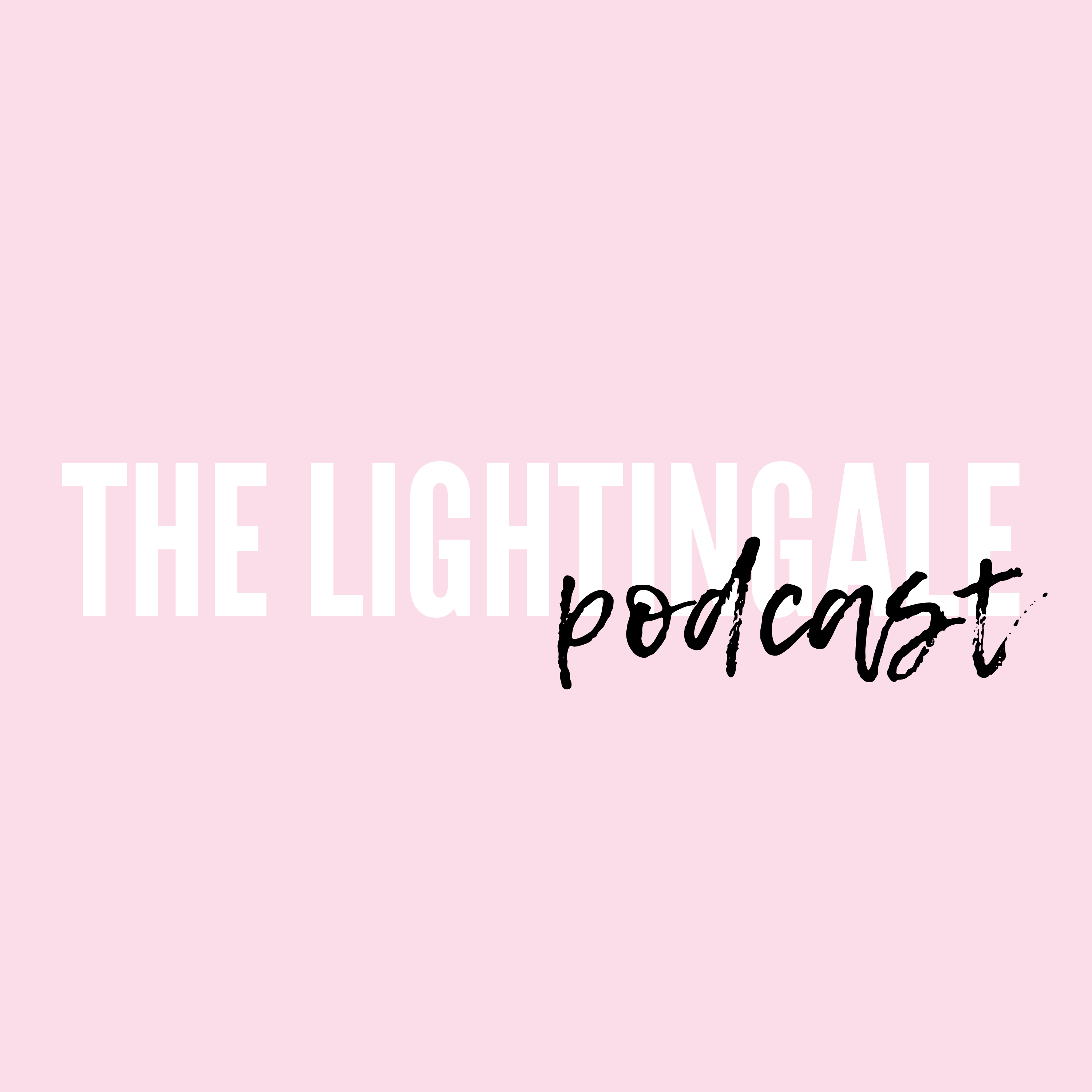 On the show we will be discussing the aggressive agenda of abortion in our country today, what God says about that baby forming in the womb and the forgiveness He gives through Christ for those who have chosen to abort their unborn child.
If you are a pregnant mother who is considering abortion, I pray and plead with you to listen to this show and allow God to show you that there is hope through His Son, Jesus. That baby isn't a mistake and neither are you.
If you want to learn about resources, volunteer or support this ministry, connect with Cities4Life: Website | Facebook, Instagram 
We are almost at the end of February, but I couldn't let the month end without bringing you a new episode of The Lightingale Podcast.
Quite honestly, this was a challenging month for me. But I know it's because of the many breakthroughs my husband and I are experiencing in our marriage and because of the topic I knew God was speaking to me about for this month's podcast.
Spiritual warfare is real. (Ephesians 6) But through Jesus, I already know I have the victory. I have been prayerful and totally dependent on God as He has pressed on my heart to share and speak about one of the most debated and heated issues going on in America today. The issue of abortion. Taking the life of the preborn.
God already has spoken about this issue and it is just evil and wrong. And it's getting worse as 2019 unfolds. The laws protecting this vile thing are getting more and more extreme. God told me it was time to speak up.
When we moved to Charlotte, NC from Columbia, SC — I'd never seen people standing outside of abortion clinics before. I was amazed at the boldness that these people had to speak with women who were just steps away from allowing a doctor to legally kill their growing baby. My heart was moved and so broken. Still is.
But God is using these men and women to stand in the gap to plead to God and to these mothers to not kill their children. They were sharing the hope of Jesus with them, and these women were responding and choosing life for their babies! Hallelujah!
I had to speak to someone. And by God's goodness and grace, he opened up the door for me to speak with a beautiful woman working with Cities 4 Life Charlotte with a willing heart to share her powerful testimony.
Vicky Kaseorg, born in Pennsylvania in 1956, studied art and writing at Binghamton University in NY, and became a professional artist early in her career. It was in Binghamton that she met and married her husband 38 years ago. She is the mother of 3 children.
In 2014, Kaseorg wanted to write a book about volunteers who stood outside abortion centers encouraging women to choose life over abortion. As a result of her research for the book, she immediately recognized that God was calling her to volunteer with Cities4Life. That decision led to breaking the silence of her own abortion four decades earlier. As in all things, God used that horrific painful past for good, equipping Kaseorg with an empathy for the women on a similar path of destruction not only to their babies but to themselves.
In 2016, Kaseorg became the Volunteer Coordinator for Cities4Life, training new volunteers to effectively counsel abortion-minded women.
Follow The Lightingale:  Blog | Facebook, Instagram
Please rate this show and leave a review on iTunes or whatever app you listen to - that helps to get the word out to more listeners!
Ways to support The Lightingale Podcast: pray that the power of God goes forth and transforms more hearts in 2019 or you can even sponsor a show. I would love to talk about your product or service. Visit Thelightingaleblog.com/support or email me at Hello@Thelightingaleblog.com for more details!
Music: Happy Life by FREDJI (Soundcloud | Facebook)
Subscribe on iTunes and Podbean & share with your friends! 
Thanks for listening!