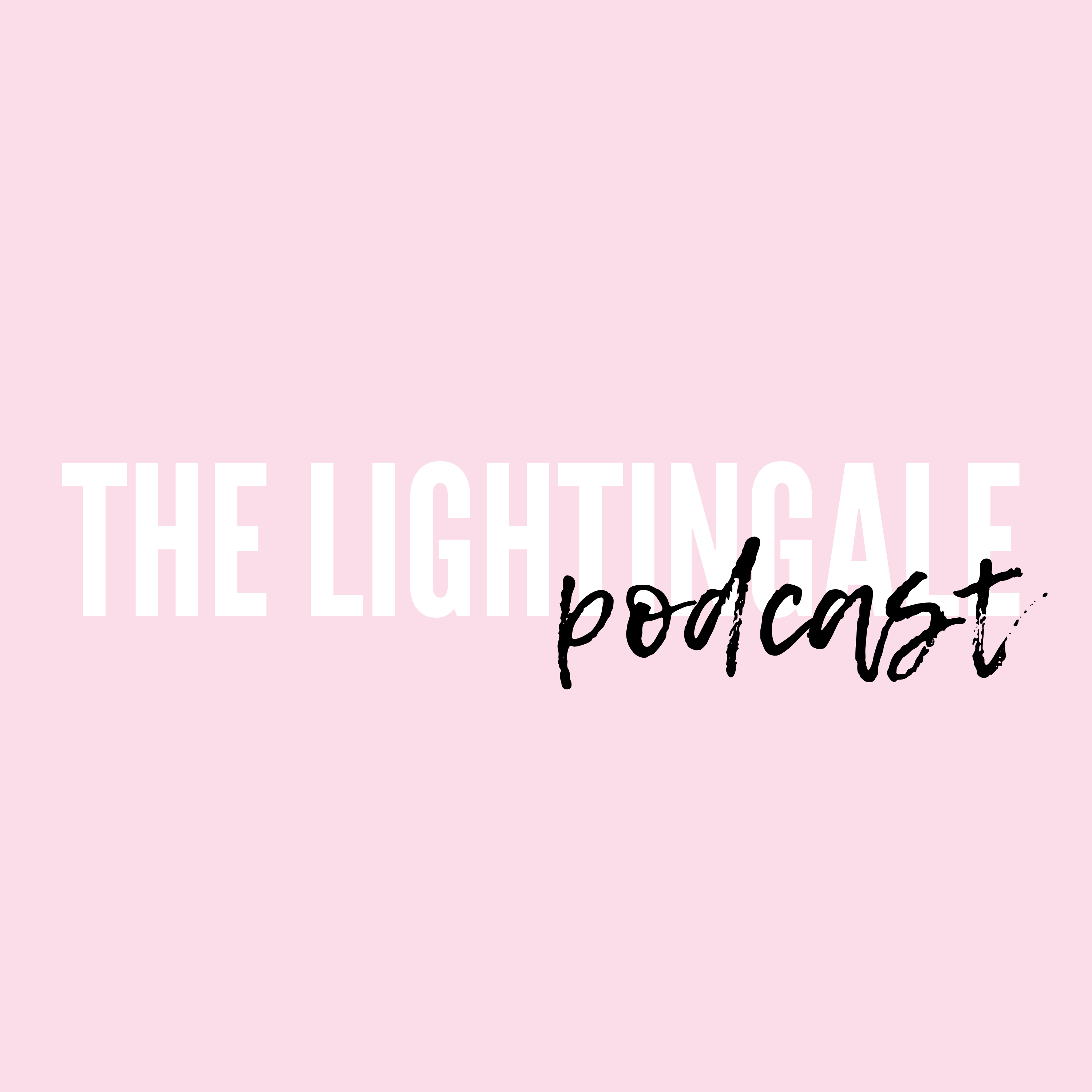 Happy October! Y'all, October 4th, 2018 marked The Lightingale Podcast's 1st birthday! TO GOD BE THE GLORY! Thank you for being a faithful supporter and listener! God has exceeded my expectations here and I'm so thankful to Him for this milestone.
I am overjoyed about this month's podcast! This will actually be the last show for 2018! We will kick things back off in January of 2019!
***NOTE: I apologize about the audio in certain parts of the show. The microphone we were using was right beside the laptop and the computer's fan was so loud at times. Please excuse the occasional humming!***
This month's guest is Katrina McCain! Katrina is a former Fashion Model from Charlotte, NC. She is the founder and president of Pearls of Hope Outreach and has a passion to encourage women of all ages to live for Jesus authentically, in spite of the culture that tells them they can't. She's earned a BA in Literature from UNC-Charlotte and holds an MA in Education. She is the proud wife of her husband, Jarrett, and mother to her sweet girls, Kailyn and Jaelle.
On the show, Katrina shares the funny story about how she got started in professional modeling, the role her parents played as she started following Jesus, the freedom that she experienced when she released the mindset of perfection, obedience preceding our feelings, why it's important to see if the man interested in you has a hyena spirit or a lion spirit, and so much more!
You can purchase Katrina's new book Beyond Being Good: Seeking Christ's Perfection for Our Imperfect Hearts, here. Also, follow Katrina on Instagram right here!
Although we will resume in 2019, you can still visit and subscribe to my Blog! 
Follow @Lightingaleblog on social media: Facebook, Twitter, Instagram
Music: Happy Life by FREDJI (Soundcloud | Facebook)
Subscribe on iTunes and Podbean & share with your friends! 
Thanks for listening!